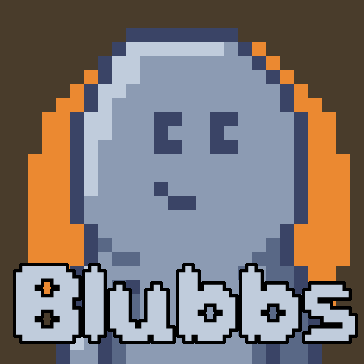 Blubbs
A downloadable game for Windows
Blubbs is a nostalgic platform inspired heavily by SNES and Gensis platformers, with unique spin on health and power ups.
That game is still very early in development and has a long way to go before being finished. Early builds are for making the gameplay feel just right, so every bit of constructive criticism is very helpful :).
All screen shots and gifs are to show some features but they are subject to change (mostly for improvements)
The story and many gameplay elements have not been added, and in these early build many worlds wont be accessible for some time.
there will be bugs and if you encounter any please leave a comment here or you can join my Discord and post in the "Bugs and Feedback section".


You can also join in the development by checking out my stream on Twitch.
Or if Twitter is more your thing.
Install instructions
Just download and run the .exe :)